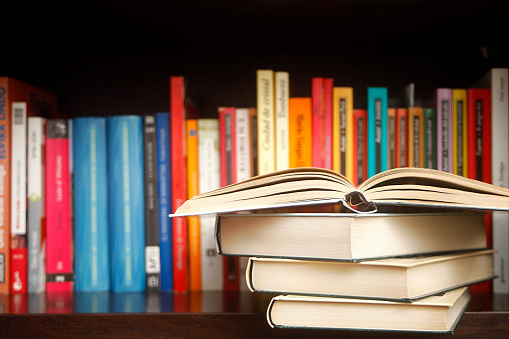 ESSENTIAL TIPS FOR HANDLING YOUR BOOKS PROPERLY
Books are important sources of information. In fact, they are major sources for acquiring knowledge and information globally. Through books, history has been passed on from generations to generations.
However, books are made of biodegradable materials and are therefore very delicate and prone to tearing or damage if we do not handle them properly. It is very necessary to take good care of your books in order to extend their shelf lives. If you take proper care of your books, they can be as timeless as you want.
Find below some essential tips on how to handle your books with care to enable them last for as long as possible.
The first step is ensuring you buy quality books from original sources. Avoid pirated books as they are always of low quality and sometimes abridged.
Keep them in a safe place. If you do not have a shelf for storing them, you can keep them in a box.
When removing a book from the shelf, don't pull it from the top of the spine as this can lead to damage by splitting or weakening the binding structure. Instead, pull it from the middle of the spine.
Don't try to pull more than one book at a time.
Rather than drag, lift them.
Do not eat and read at the same time. This is to avoid spilling some of the content on the book.
Ensure your hands are clean before you touch any book. Don't touch a book with soiled hands.
When moving several books at a time from one place to another, ensure you use a trolley or package them properly in a box. Don't carry too many of them at once with your bare hands to avoid them falling off and getting damaged.
Reduce exposure to light or direct sunlight. This can cause it to fade or brittle.
 Ensure they are kept in a room with regulated temperature. The recommended temperature is 66-68°F. If the level of humidity in the room is too high, it can promote mold growth and if it is too low, it can cause the paper to dry and the bindings can loosen.
 Clean your books regularly and always to avoid dust settling on them.
 Don't allow water to touch your books.
 Don't use markers, inks or paper clips to identify or highlight pages/paragraphs. Use bookmarks instead and remove them when you finish reading.
Finally, take proper care by treating them carefully and storing them responsibly. Preserve that book today!
For high quality, long-lasting educational books, visit www.universitypressplc.com or Call/WhatsApp +2348128516062
Also, if you need a reputable publishing firm with competent professionals to publish and print your books with durable materials, click here: https://universitypressplc.com/submit-manuscript/
By Janice Johnson Pemida